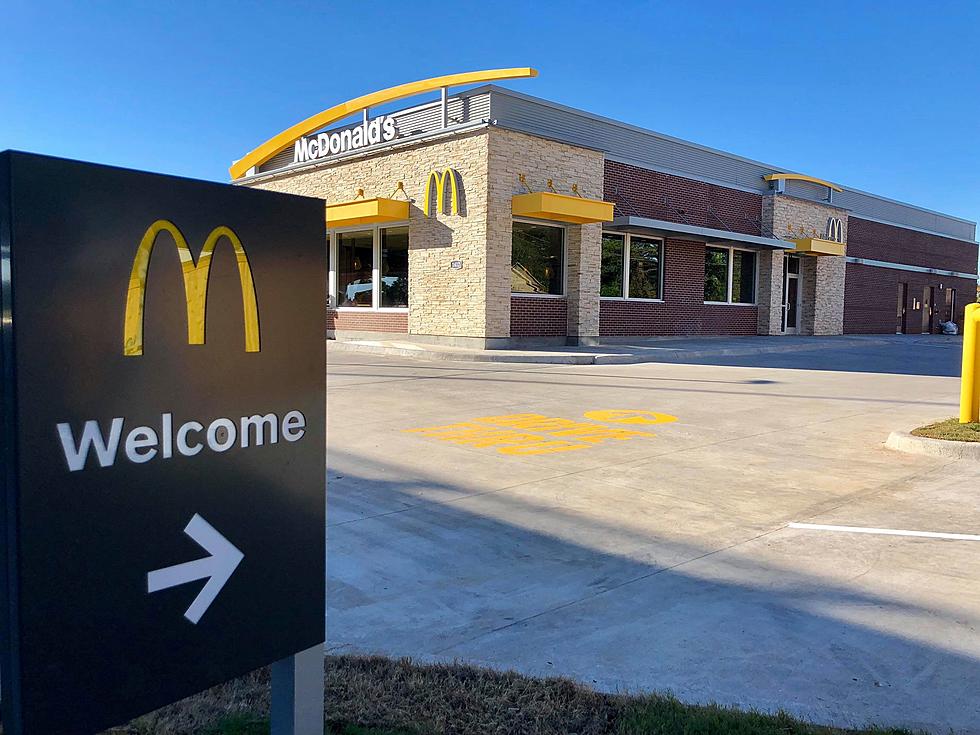 State-of-the-Art McDonald's Opens in Wichita Falls
Construction of the brand new McDonald's in Wichita Falls is complete and it looks like it is worth the wait.
We were all shocked to find out that the McDonald's on Holliday Street had been completely demolished. That location is always busy from what I had seen, and it turns out I was right. They were not shutting down the restaurant for good, they were getting a whole new restaurant.
If you had driven by in the past few months, you probably saw the empty lot where the restaurant used to stand. Just under four months later, we have our brand new McDonald's under the flyover, and it sure is a beauty.
Inside you will find those new touch-screen ordering kiosks to help get those orders in if the registers are busy.
You'll also find fancy new seats. We're used to those uncomfortable plastic tables at any fast food restaurant, but this McDonald's actually has a leather sofa option if you can believe it.
One thing you may notice is no more Playplace at this McDonald's. They now have a kids' corner with an interactive color-changing touch table and a creative touch video panel. You can check out those cool tables in the video below. By the way, kids, get out of the way, I want to eat here.
Lastly, you will notice a much more efficient drive-thru experience. Two ordering stations to help get you through faster, and three drive-thru windows. If you're confused like I was about why you would need three windows, here's how it will work: You have your first window to pay, the second window to pick up food, and finally the third will be for special orders that might take a little bit longer to make.
You have probably had a big order in the past at McDonald's and they usually ask you to pull into a parking space and an employee brings out the food. Now they will have you pull up to this third window to get your food faster. I don't think I have ever seen a third window before, so pretty cool to see it in Wichita Falls.
BONUS: Stryker Tries to Eat 100 McDonald's Nuggets