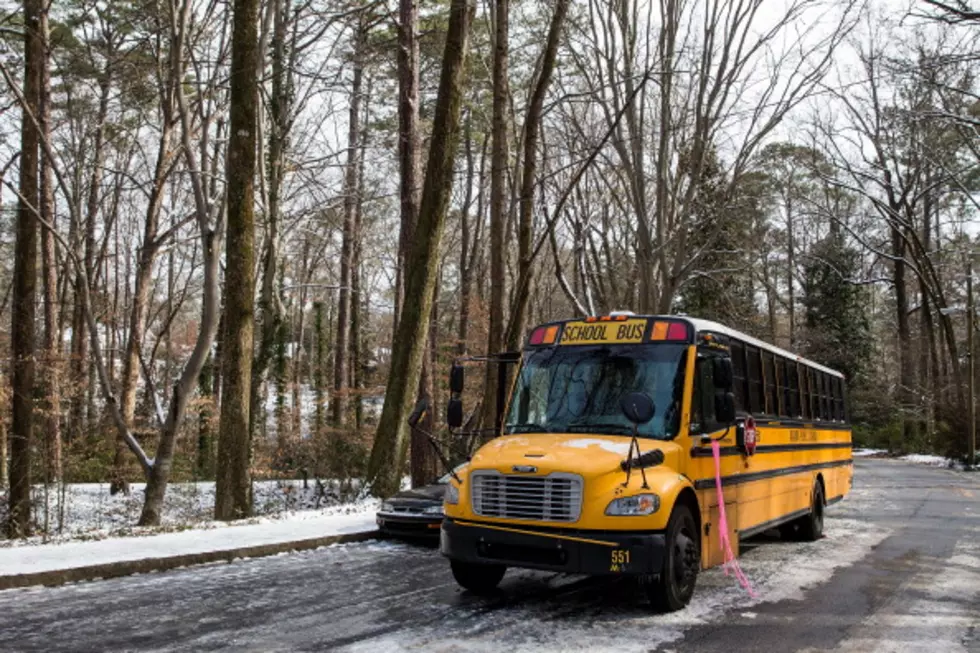 Texas City Special Needs Student Left on Bus, Two Employees Fired
(Photo by Daniel Shirey/Getty Images)
Two Texas City ISD transportation employees have been terminated after leaving a special needs student on the bus.
According to district officials, the bus driver and the special education aide assigned to the bus failed to follow proper procedures, resulting in a 9th grade special needs student being left on the bus when it was dropped off at the bus barn.  The student reportedly fell asleep on the way to school and didn't awake until the bus was already parked at the bus barn, around a mile from the school.  The student then walked to school to tell them what happened, fearing he was in trouble for falling asleep on the bus, and then walked home, another mile from the school, a feat that actually surprised the boy's mother,
Didn't know he could do it but he walked all the way home by himself without his glasses, and he needs his glasses.  I didn't even know he knew how to walk home because he has an intellectual disability and autism.
The district has assured that there are procedures in the place when a bus is dropped off at the barn, including checking the bus and turning over a sign that says, "No students on board."  As both the driver and aide failed to follow procedures, both were terminated later that day.  The director of transportation met with the rest of the drivers to reinforce the importance of following the set guidelines.