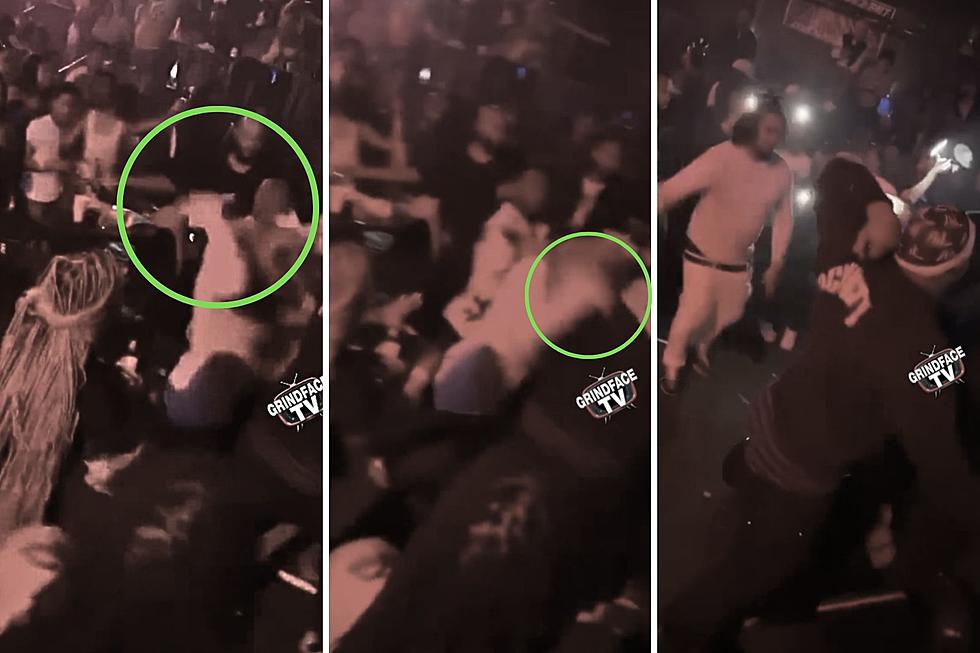 Texas Club Erupts Into all Out Brawl: Bouncer Suffers Stab Wounds
Twitter/Canva
This might be the craziest video we've analyzed yet!
We have another wild video making the rounds, so let's get to it and break down this shocking footage.
The video at the bottom of this article takes place at Vybes nightclub in Killeen Texas, and we join the tussle already in progress.  Several folks are fighting, which makes it hard to focus, but try to keep your eyes on the gal wearing a white dress and long blonde wig on the left-hand side of the frame.  She seems to be making a stabbing motion over and over.
What's that in your hand?
It's kind of hard to see, so we've circled it below for you.  She has something in her hand, for sure.
WHOA!
Whatever is in that hand, appears to have be plunged into the bouncer's back.
He felt that
The bouncer recoils in pain and immediately starts grabbing for the area she struck.
Walker Texas Ranger was there?
Most of the Comments on Twitter were obsessed with the guy who looks like he's in some sort of law enforcement, but he doesn't seem to be doing anything about the ruckus. Chuck Norris would have cleared out that entire club in 30 seconds so maybe this is a trainee, we don't know.
That's it, check out the video for yourself below and keep scrolling for the best comments from Twitter.
Top Ten Trashiest Towns in Texas
Time to take out the trash or show off the trash of Texas. Check out the top ten below.
(All crime statistics were pulled from
www.neighborhoodscout.com
based on each individual town. See editor's note for Lufkin, Texas.)
10 Must-Try Food Stops, From Houston, TX to Dallas, TX
The Best Hidden Gems in Texas