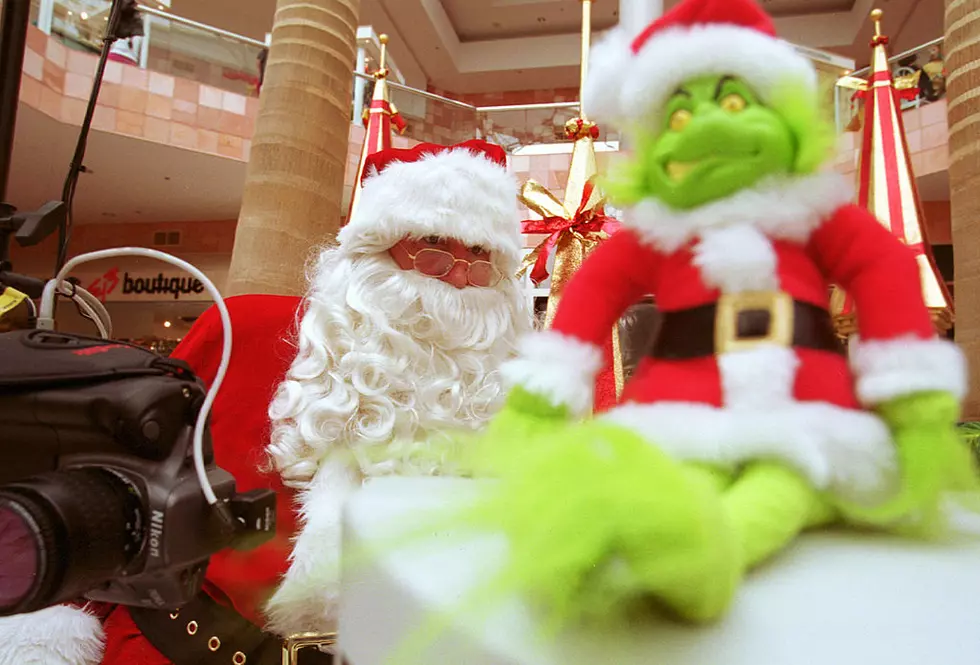 Texas AND Oklahoma Have Some of the Grinchiest Cities in America
Getty Images
Is Grinchiest a word? Let's make it one!
Four days away from Christmas. I'm personally not a big Christmas fan. Nothing wrong with the lights or some of those classic Christmas movies. The music is what makes me hate this holiday. I can't stand hearing it outside of December. I maybe coming off as a Grinch as I type this, but it looks like I am in a state filled with Grinches.
According to a new survey, four of the ten most Grinchy cities are in Texas and Oklahoma. Here's what's shocking, New York City is number one. Which, to someone who has never been to New York City during Christmas, you're always told you need to go. My family for several years did the Radio City Christmas Spectacular. With the exception of that and Rockefeller Center, New York isn't that 'Christmasy'.
Let's start with our most Grinchy city here in Texas.
San Antonio
That's right, San Antonio is actually the third most Grinchy place to spend Christmas in the entire country. What affected San Antonio's score the most? Communal celebrations and decor, they were given a score of 1.1. Imagine taking a test and you score ONE POINT. Who's next?
Dallas
Yeah, the closest major Texas city to us is not in the Christmas spirit, coming in at number seven on the list. Why did Dallas get such a low score? Apparently one of the biggest reasons is Holiday shopping. I feel like not a lot of shopping is done within the city itself, so I guess that does make sense. Next up!
Oklahoma City
That's right Oklahoma, you're not safe from The Grinch. Coming in at number nine for most Grinchy cities in America. Again, Holiday shopping was a big factor for OKC having such a low score, it was actually lower than Dallas. What saved Oklahoma City from being higher, they had a much better Holiday Jeer score. Which means less people talking negatively about Christmas.
Houston
Yup, Houston finished out the top ten for most Grinchy cities in America. The lowest factor was Communal celebrations and decor. You can get a full breakdown of The Grinch Scores from Finance Buzz. Hopefully a Grinch doesn't end up ruining your Christmas in a few days.
Willy Wonka Drink Tour in Downtown Wichita Falls
Whether you want a drink with alcohol or a non-alcoholic option. You can take part in this epic drink tour all December long throughout downtown Wichita Falls.
City Lights Throughout the Years
Before the annual City Lights parade, we wanted to share some of our favorite photos from parades throughout the years. Check them out below.