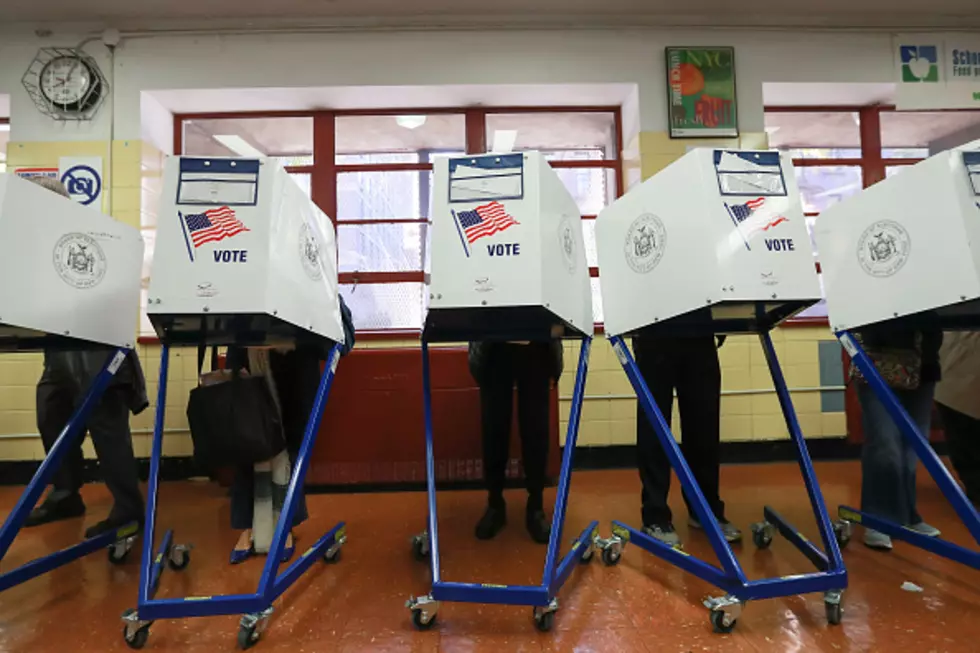 Texas High School Student Elected to School Board
Getty Images
An 18-year-old High School student in Pearland, TX has won a seat on his local school board.
Michael Floyd, a senior at Dawson High School, defeated 47-year-old incumbent Rusty Deborde this weekend for a seat on the Pearland ISD Board of Trustees. Deborde had been running for a re-election to his third term.
Floyd chose to run for the board while still a student out of a desire to increase communication and transparency of the board, telling the Houston Chronicle,
We need to open up and be as transparent as possible. I firmly believe that our district needs to be far more transparent than they are today both in regards to posting videos of board workshops online as well as disclosing what's going on during closed-door meetings. Now, I understand there are several things that the State of Texas will not allow school board members to talk about publicly. But, I want to reduce the amount of business that the district does behind closed doors. We are a district that is funded publicly and I firmly believe that tax payers have a right to know how the district is operating.
Floyd also criticized the board for changing the time when citizens are allowed to sign up to speak at board meetings. According to Floyd, changing the time is a tactic by the board to prevent citizens from speaking at meetings,
This is a text-book example of the school district trying to prevent taxpayers from having a say in our school system. When it comes to our elected officials hearing us out and for people to have the ability to express themselves to our trustees, there should be no barriers. Most people get out of work at 5 p.m. The fact that they moved it to 4:30 p.m. says they don't want the working people to be able to go and speak to their elected officials.
According to the Washington Post, Floyd's election makes him one of the youngest elected officials in the nation, with less than 1% of school board members under the age of 30. Floyd defeated Deborde by nearly 500 votes in Saturday's election.
Floyd also cited recent comments made by district superintendent John Kelly as inspiration for running. When questioning if transgender students should be allowed to use the restroom of their gender identity, Kelly stated legalizing polygamy and pedophilia would be next.