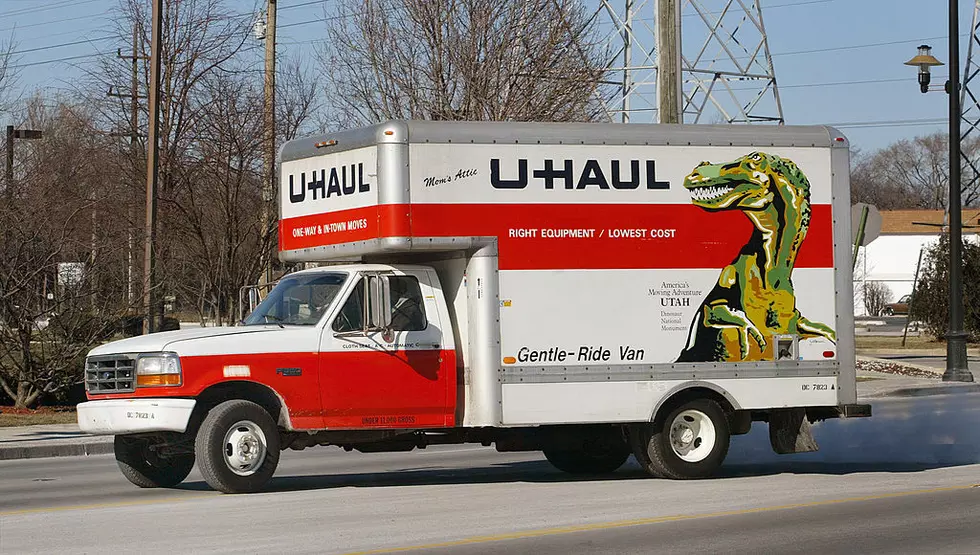 Where Does Texas Rank Among One-Way U-Haul Destinations?
Getty Images
It's starting to get crowded around here. 
Every time I make the trip to Dallas-Fort Worth or Austin, I'm amazed at the amount of growth both areas are experiencing. In fact, I was just on the north side of Fort Worth on Sunday and I couldn't help but marvel at all of the new construction that was going on in the area.
One of my older sisters lived in Denton back in the 80s when I was a kid. Back then when we would go visit her, the drive to Dallas or Fort Worth from Denton was mostly a country drive. And while there's still a little bit of countryside between Denton and Fort Worth, there's not much. 
To say that area is booming right now would be an understatement. It's growing so fast that infrastructure is struggling to keep up. That's why there's endless road construction going on in DFW. There's just not enough room on the roads for all of the traffic. 
And it doesn't look like the unprecedented growth is going to stop any time soon. 
That's because, for the second straight year, Texas tops the list of U-Haul's most one-way rentals, according to Fox 4 News. John Taylor, U-Haul International president said the trend is on par with 2022: 
The 2022 trends in migration followed very similar patterns to 2021 with Texas, Florida, the Carolinas and the Southwest continuing to see solid growth. We still have areas with strong demand for one-way rentals. While overall migration in 2021 was record-breaking, we continue to experience significant customer demand to move out of some geographic areas to destinations at the top of our growth list.
Now, if you're like me, you're probably wondering which state is at the bottom of the list. That would be California.
Sounds like the Golden State ain't so golden anymore.
Make the Trip to These 10 Small Town Texoma Restaurants
There's plenty of great eating places here in Texoma. And no, you don't have to drive far to find some good grubbing if you live here in Wichita Falls, but it's totally worth it if you decide to hit the highway in search of good food. Who knows, you just might find a new favorite in one of the small towns of North Texas and Southern Oklahoma.
Ten Things I Hate About Wichita Falls
No jokes here. Legit stuff that pisses me off about our city. Let me know what I missed or if you disagree.
10 Highest Rated Wichita Falls Restaurants on Yelp in 2022
You'll find many great restaurants here in Wichita Falls. In fact, there are so many that it can be hard to decide where to go when your stomach's grumbling. So, in an effort to narrow down the choices, here's the list of the ten highest-rated Wichita Falls restaurants on Yelp.