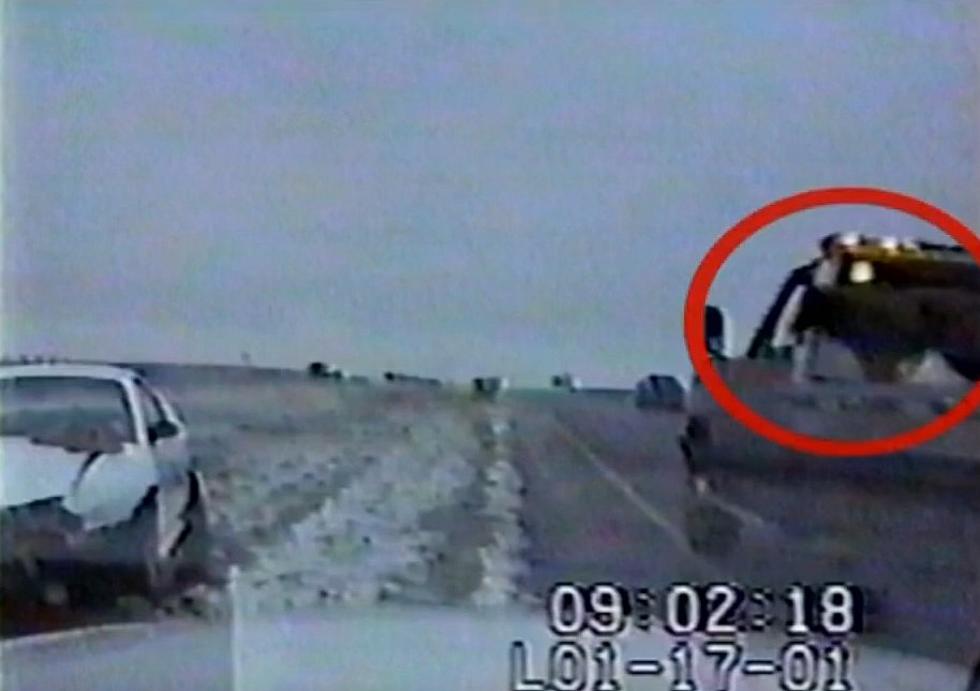 I Have No Idea How This Wichita Falls Dog Didn't Die in This Crash [CRAZY VIDEO]
YouTube
I have watched this video ten times this morning and this dog officially is Spiderdog.
Keep Scrolling to Check Out the Crazy Wreck
So I happened to see a video today from over 20 years ago of a crash that happened in an ice storm from supposedly right here in Wichita Falls. Nothing in the video signifies Wichita Falls to me, other than the label. Of course I click on it and I see someone stuck in the ice.
So we have a car that clearly wrecked on the side of the road, probably due to the ice. We see it every snow or ice storm in our city. Cars, trucks, or SUVS stuck on the side of the road due to the weather. I think I saw five cars stuck on the highway during our last storm and I only live five miles from the station. Well a tow truck is coming to save the day and wouldn't you know it, someone else wrecks.
Someone begins spinning out on the OTHER side of the highway and comes into oncoming traffic. The tow truck who was coming to rescue the stuck car from a different wreck takes the blow. Now we need a tow truck for the tow truck.
NOT THE DOG!
As soon as I started this video I knew it was wreck and when the tow truck pulled up with a dog on the back I started screaming, "NOOOOOOOOO!" I don't want to start my day watching a dog die. Somehow this dog walks away from the accident. He sort of hunkers down and prepares for the blow.
See Doggo Safe
Thankfully we see the dog run away from the accident, probably trying to figure out what the hell just happened. I have no idea how this dog didn't go flying out of the truck, but it may be possible this dog has Spiderman like powers we don't know about.
Check Out The Crazy Wreck Below
Wichita Falls Bee Infestation at Local 7/11
Looks like one of our local 7/11 stores had quite the bee infestation behind one of their outside walls. Here's some pretty cool exclusive photos of the removal process.
This Wichita Falls Home Was Once a Recording Studio
Back in the day, Wichita Falls was home to Nesman Studio. Who had some very famous clintel come in throughout the years, including Buddy Holly. Today though, the recording studio is gone and it's just a house at 3108 York Avenue. Check it out below.