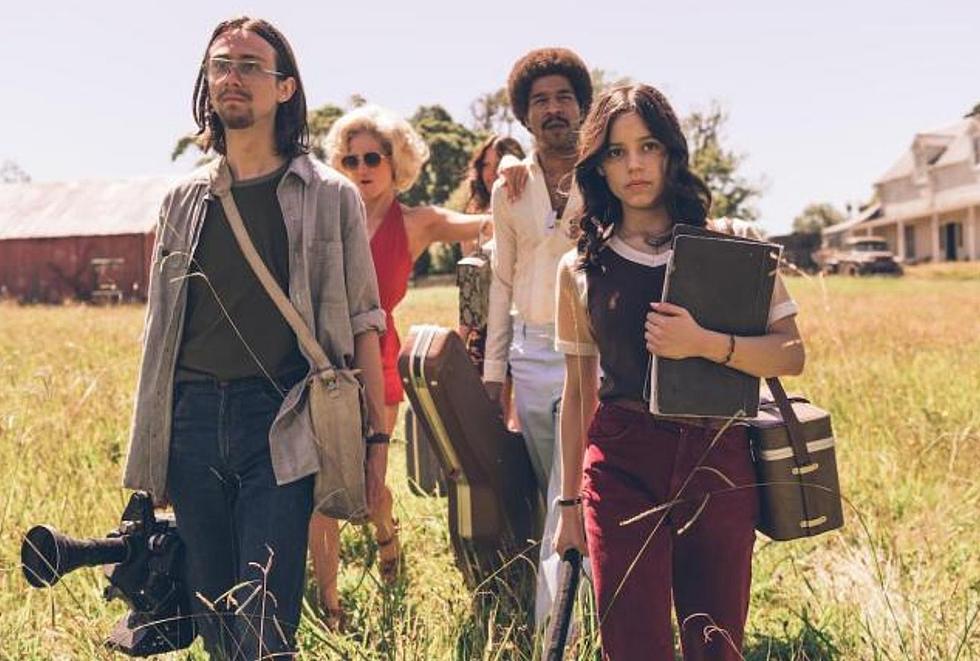 The New Horror Movie 'X' Already Has a Prequel That Was Shot in Secret
A24
Ti West's new horror film X — which centers on an adult film crew in 1979 rural Texas — already has a finished prequel. Starring Mia Goth, Brittany Snow, Jenna Ortega, Martin Henderson, and Scott Mescudi (Kid Cudi), the film follows the crew as their reclusive hosts catch them "in the act," resulting in a fight for their lives. Following its debut at the SXSW Film Festival, West has revealed that he plans to expand on his budding franchise.
According to the L.A. Times, West secretly filmed the prequel, titled Pearl, in New Zealand while filming the original. The prequel, now in post-production, follows Goth's second X character Pearl as a young woman during the WW1-era. Due to the Covid-19 pandemic, West found himself with ample time in quarantine to write the second script. "My plan was to write it there and see if I can convince A24 that we should make two movies," said West.
As it turns out, West's plan was successful. The critical reviews for X were overall very positive, with attention brought to the movie's well-drawn characters and gripping violence. Even before its premiere, however, A24 felt confident enough in X to make its prequel. Perhaps the studio was also banking on the praise for West's previous small-scale horror releases, which include The House of the Devil, The Inkeepers, and The Sacrament. West clearly knows how to make an effectively scary flick on a modest budget, which is why they were able to approve a prequel so quickly.
X arrives in theaters on March 18.
Horror Movies That Could Never Be Made Today