Married Men Gain More Weight Than Women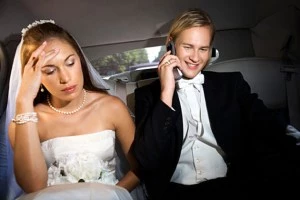 Some studies just seem like a waste of time when all you have to do is look with your eyes. Nevertheless – a recent study found that married men gain more weight than women. Over 58% of men were found to be overweight compared to almost 40% of their female counterparts. The study didn't give any specific reasons for the weight gain – but again all you have to do is look. Single guys do not eat as well as married men (thanks to wives who can cook), plus when you are married you have more responsibilities and less time for your health.
Why do you think guys gain more weight?