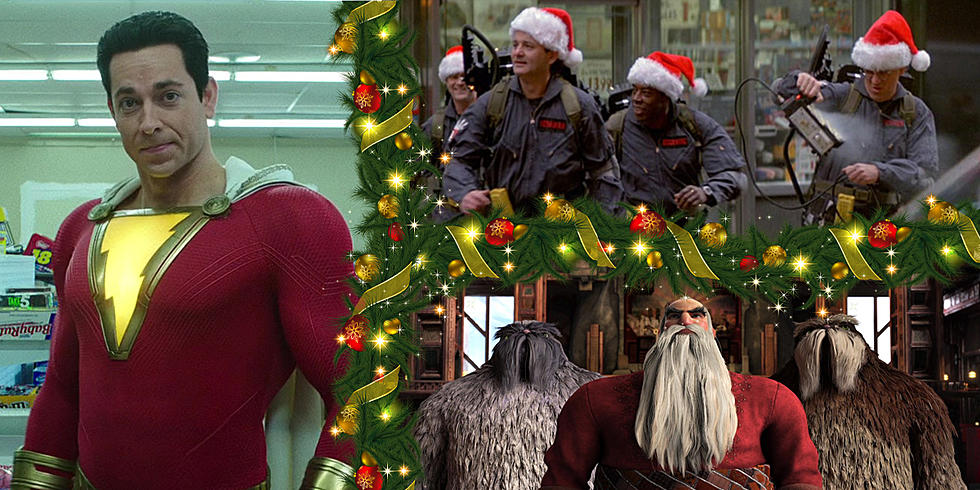 12 Things You May Not Know About Your Favorite Christmas Movies, Part 7
Warner Bros, Columbia Pictures, DreamWorks
Its been a while since we last looked at Christmas movie trivia, so let's ring in December with another dozen Christmas movie facts you may not know.
Like our previous posts about Christmas movie trivia, movies about Christmas and movies that just happen to be set at Christmas apply, but also movies that include the holiday but aren't set at it (one movie is set at Easter). This time around we have a new superhero movie set at Christmas, a movie's failure resulting in massive studio layoffs, and a completely miserable experience for everyone involved.
For some reason, no one bothered to tell Wilhelm von Homburg that all of his lines as Vigo would be dubbed over by Max Von Sydow. When Wilhelm found out during the premier, he stormed out of the theater.

Several plot points were planned, or even filmed, but ultimately cut from the overall story such as:

Janosz Poha being Carpathian himself and an expert on Vigo.

Ray having ongoing moments of possession after the museum, resulting in him driving erratically and worrying the rest of the team (Venkam's reaction is seen briefly in the montage)

Louis hunting Slimer throughout the firehouse to prove he can be a Ghostbuster.

While this movie is the first time a mass majority of moviegoers have seen the character Shazam (formerly known as Captain Marvel) on the big screen, he was actually the subject of Hollywood's first superhero adaptation in 1941, 'Adventures of Captain Marvel'.

Henry Cavill had wanted to reprise his role as Superman in the surprise cameo at the end of the movie. Unfortunately, the school location was only available for a time in which Cavill was working on another project. Director David Sanberg went on record saying the scene ended up funnier than they intended by not showing Superman's face.

Though set at Easter, it was the last Christmas-related film reviewed by Roger Ebert prior to his death (He liked it). 

The movie was a financial failure for DreamWorks, losing the company $80 million and resulting in the layoff of 300 employees.

Filming of the movie was rumored to be a miserable experience, with reports of Matthew Broderick openly saying on set that his career had hit rock bottom and Danny DeVito refusing to interact with the rest of the cast and crew.  

Kristin Davis admitted to being uncomfortable with being cast as the wife of Matthew Broderick, as Broderick is married to Davis' close friend and 'Sex and the City' co-star Sarah Jessica Parker. She accepted the role after getting approval from Parker and a kissing scene was re-written to be toned down.

Many people pointed out the irony of Mel Gibson being cast as Mark Wahlber's father as both men have been previously arrested for crimes that included racism/bigotry: Gibson's infamous antisemetic and sexist tirade during his 2006 DUI arrest, and Wahlberg being convicted of anti-black and anti-asian assaults in the 80s and serving prison time as a result.

Before Gibson was cast, Harrison Ford, Kurt Russell, and Tim Allen all reportedly turned down the role, with Sylvester Stallone, Bruce Willis, and Robert DeNiro also considered for the part.

No changes could be made to the script during filming due to the on-going writer's strike.

Vince Vaughn did not participate in the promotional tour as a result of gossip columns reporting he and Reese Witherspoon did not get along during filming.