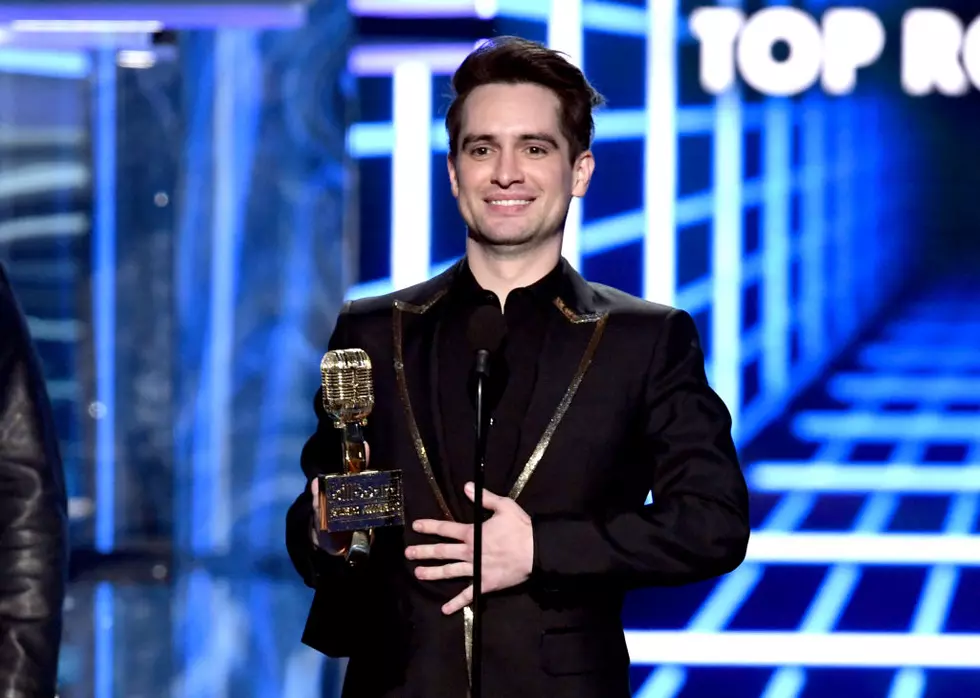 Brendon Urie Dominates the Top Three Spots on Texoma's Six Pack
Getty Images for dcp
Guess we know who the favorite voice in Texoma is this week.
Not only did Panic! at the Disco take two of the top three spots this week. Their frontman also got another top spot on the countdown with the new Taylor Swift song. So Brendon Urie is doing what no other artist has ever done on Texoma's Six Pack, taking the top three spots.
Two new songs going in this week to mix things up. Lil Nas X will go in, along with the latest from Ed Sheeran and Justin Bieber. You can give those songs a listen below your six biggest songs of the day. You can vote every day for Texoma's Six Pack. Vote now by clicking that button below or Six Pack at the top of our website.
1

Panic! At The Disco - High Hopes

2

Taylor Swift - ME! (feat. Brendon Urie )

3

Panic! At The Disco: Hey Look Ma, I Made It

4

The Chainsmokers - This Feeling ft. Kelsea Ballerini

5

Imagine Dragons - Bad Liar

6

Marshmello ft. Bastille - Happier

BONUS: Lil Nas X - Old Town Road

BONUS: Ed Sheeran & Justin Bieber - I Don't Care