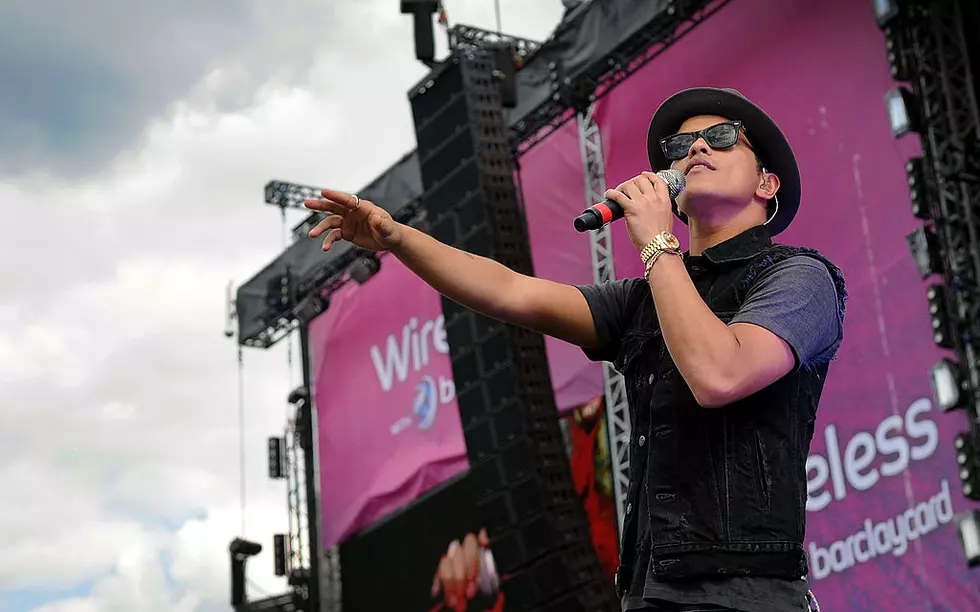 Bruno Mars Still on Top of Texoma's Six Pack for Two Straight Months
Getty Images
Those write in votes do count. Remember that. 
Last week you may remember I took Bruno Mars out of the top twenty for voting on Texoma's Six Pack. I said if you still wanted him to be number one, you would have to write him in. I calculated all the write in votes and he is still number one in Texoma. With the exception of one day, he has been number one for two straight months.
Congratulations to Bruno Mars on that accomplishment. Click the button below to get your votes in for this week's countdown. No new songs added for this week, sorry. Texoma's Six Pack is always powered by The Broken Tap in downtown Wichita Falls.
1

Bruno Mars - That's What I Like

2

Ed Sheeran - Shape of You

3

The Chainsmokers & Coldplay - Something Just Like This

4

Imagine Dragons - Believer

5

Ed Sheeran - Castle On The Hill

6

Sam Hunt - Body Like A Back Road