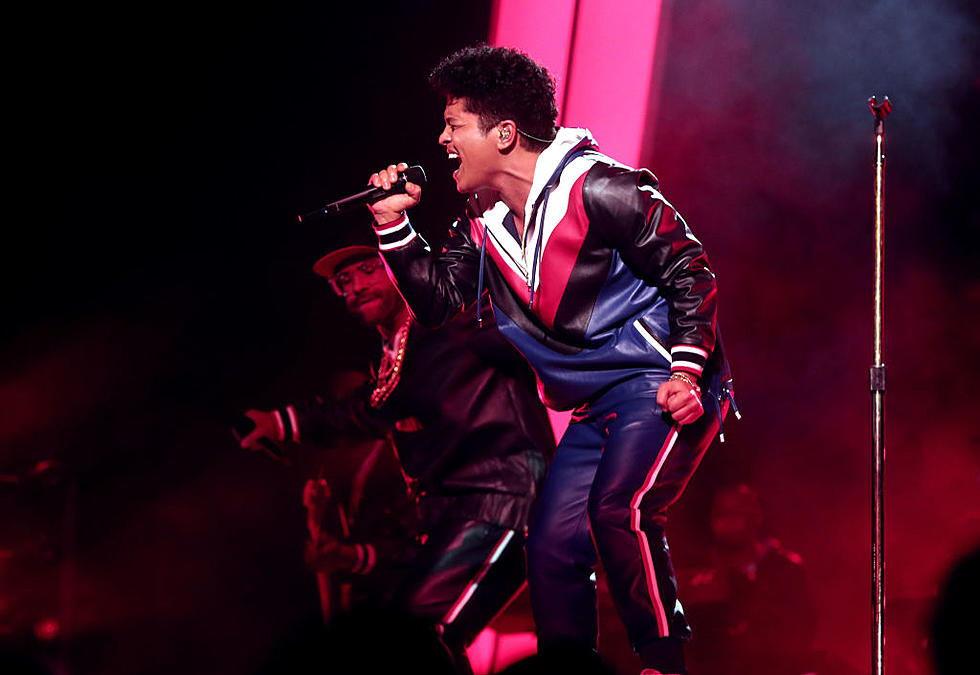 Bruno Mars Tops Texoma's Six Pack for a Month Straight
Christopher Polk
He has been number one every day the past month, with the exception of one day.
I think I may need to retire Bruno Mars like TRL used to do back in the day when songs were on their countdown too long. Hopefully if you're reading this you know what TRL is. Not gonna take it off yet, but I am gonna add some new songs. Just added Imagine Dragons 'Believer' into the voting. You can give it a listen below.
Click the button bar below to get your votes in and tune in every weeknight at six to count them down with me. Texoma's Six Pack is always powered by The Broken Tap in downtown Wichita Falls. Hit them up for their daily happy hour.
1

Bruno Mars - That's What I Like

2

Shawn Mendes - There's Nothing Holdin' Me Back

3

Ed Sheeran - Shape of You

5

6

Calvin Harris-Featuring Frank Ocean and Migos

Imagine Dragons - Believer