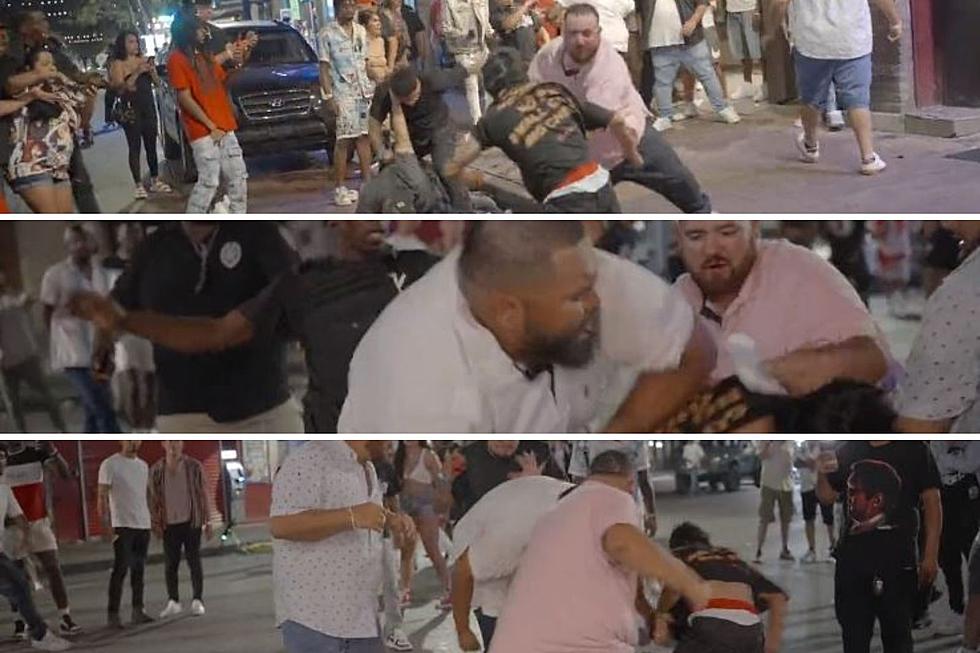 Celebrating The Fourth of July in Austin With a Crazy Brawl
Twitter: TX Street Fights
No Fourth of July celebration is complete without a good old-fashioned street fight.
Okay, so technically the 6th Street fisticuffs in Austin happened on July 3rd. But still, with the Fourth falling on a Tuesday, it felt like one big four-day holiday celebration.
Anyway, a couple of groups of gentlemen apparently had a bit of a disagreement while drinking heavily in the bars of Austin. And as has been the case far too often here lately, they all decided to take it outside.
Bystanders were treated to a brief battle royal complete with a few cheap shots, a 3-on-1 beatdown, and exposed butt cracks.
The combatants wisely ceased activities right before the Austin Police arrived on the scene. While we don't know if the fighters were apprehended and taken to the upscale accommodations of the Travis County Jail, we do know with 100% certainty that those gents were feeling it the next morning.
Now that I think about it, maybe 6th Street is, in fact, in a "death spiral."
Top Ten Trashiest Towns in Texas
Time to take out the trash or show off the trash of Texas. Check out the top ten below.
(All crime statistics were pulled from
www.neighborhoodscout.com
based on each individual town. See editor's note for Lufkin, Texas.)
Texas' Top 10 Fastest Speeding Tickets
Here are the top 10 fastest speeding tickets for 2022.
LOOK: Most dangerous states to drive in