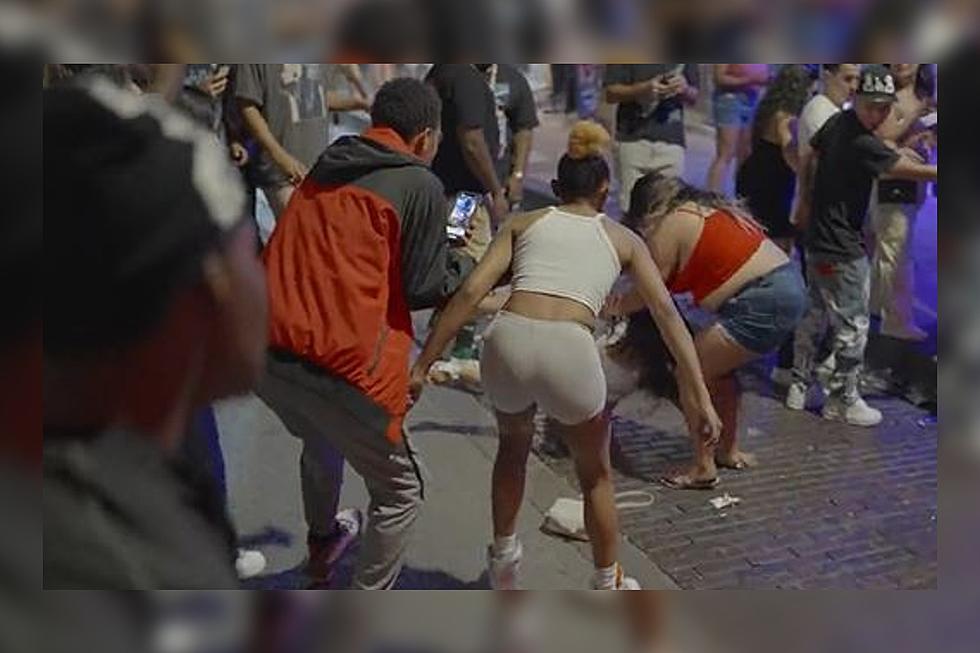 Windmill Punches and Hair Pulling: Another 'Lady' Fight in the Streets of Austin
Twitter: TX Street Fights TV
Folks in Austin have been losing their minds here lately.
It seems like a week doesn't go by in which we don't see a video of some sort of dust-up on 6th Street. And the crazy thing is that a lot of times it involves women.
In fact, these days it seems like most of the fights involve women.
Some folks commenting on Twitter suggest that the heat is to blame for the rise of violence in the Lone Star State. And there's definitely some truth to that.
But I'm willing to bet a dollar to a donut that most of the fights are fueled by the consumption of copious amounts of alcohol.
And my experience is that there are three things you can count on when women throw down: wild windmill punches, hair pulling, and nudity. Oh yeah, and you can also count on a bunch of dudes standing around shooting video, hoping to capture some of that nudity.
So, of course, the latest video from TX Street Fights TV features all the hallmarks of the typical girl fight.
Enjoy.
The video isn't embeddable, so take a look at it here.
Texoma's Most Wanted Fugitives of the Week July 28, 2023
Texoma's Most Wanted Fugitives of the Week July 21, 2023
Texoma's Most Wanted Fugitives of the Week July 17, 2023