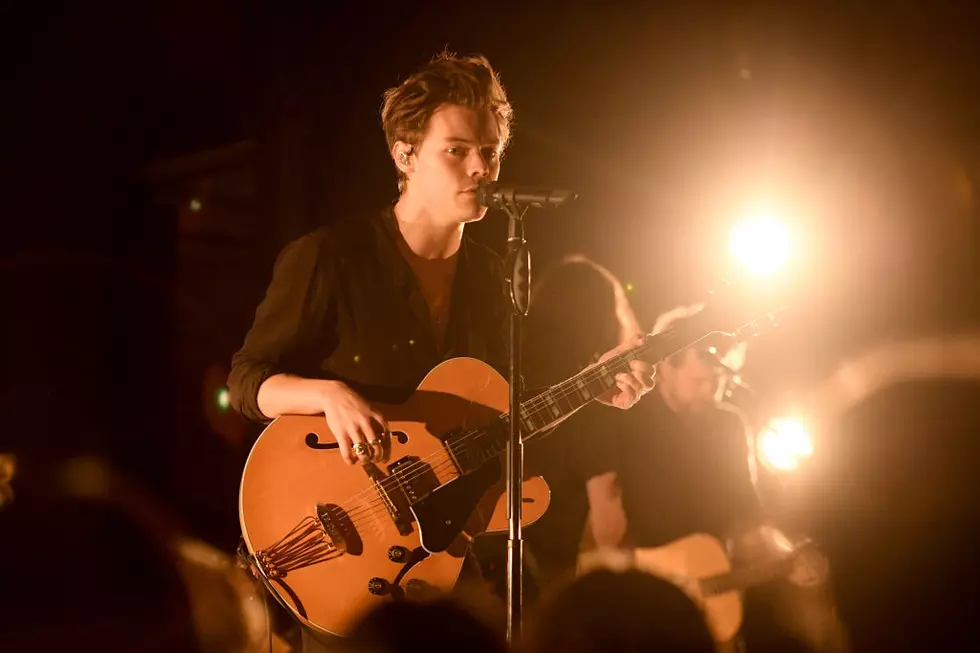 Harry Styles Still Sitting Sweet on Top of Texoma's Six Pack
Dimitrios Kambouris
2020 is still being dominated by Harry Styles, but can he keep it going another week?
It feels like I am constantly repeating myself, but Harry Styles is still your number one song this week. Two new songs going in this week to try and knock him off. The latest from DaBaby and Roddy Ricch, also a new one from Lil Mosey. You can give both those new songs a listen right below your six biggest songs for this week.
If you want to vote in this week's countdown, click that button below. Remember you can vote every day on our website or app by clicking Six Pack at the top. I'll see you tonight at six for your most requested songs of the day on 92.9 NIN. Texoma's Six Pack is powered by Reneau Fitness in Burkburnett. Let them help you get into shape this summer.
1

Harry Styles - Watermelon Sugar

2

Lewis Capaldi - Before You Go

3

Marshmello & Halsey - Be Kind

4

twenty one pilots - Level of Concern

5

Jonas Brothers - X ft. KAROL G

6

Megan Thee Stallion - Savage Remix (feat. Beyoncé)

BONUS: DaBaby - Rockstar feat. Roddy Ricch

BONUS: Lil Mosey - Blueberry Faygo