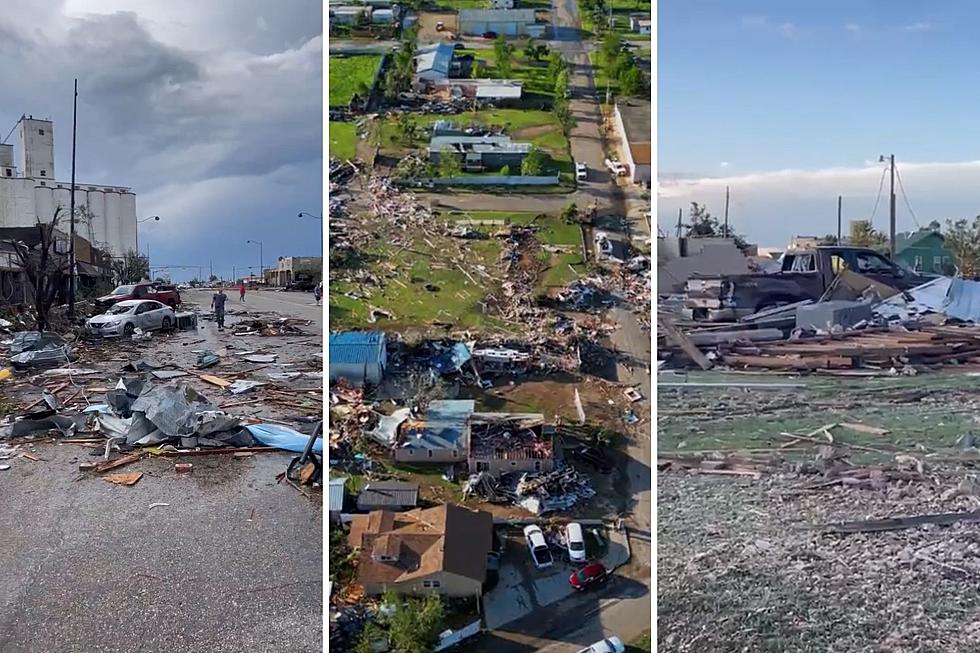 Here's How to Donate to Our Neighbors in Perryton, Texas
Twitter/Canva
At approximately 5 pm, a destructive tornado swept through Perryton, Texas, a small town in the panhandle, resulting in a minimum of three fatalities and causing injuries to an estimated 75 to 100 individuals.
H & R Block of Wichita Falls, Texas, is putting together a relief truck. People can bring their items to drop off for donation for the town of Perryton to the Southwest Parkway H & R Block location. The offices in Vernon and Bowie will be collection locations as well for H & R Block donation truck to Perryton.  
They have a semi-truck willing to drive (Clyde Sullivan Trucking), however, they are in need of a trailer to put the items in and tow. If anyone has any ideas on where they could "borrow" one from, let us know.
Here's What They Need.
Here's a screencap of needs:
Flashlights
All-size clothing (kids, adults, baby)
Blankets
Sheets
Pillows
Sleeping Bags
Non-perishable food
Water, Gatorade
Diapers
Shampoo/Soap
Towels
Washcloths
Anything else you can think of
They are trying to have all items by Tuesday for delivery. When more info is available we will post it here as well as well.
If this is the first you're hearing of this disaster, you can read more about it here.
The Ten Most Tornado-Prone Counties in America
When it comes to the topic of tornadoes, Oklahoma is universally known around the world for producing some of the biggest, including the last F6 ever measured... but it'd probably surprise most Okies that the Sooner State doesn't even crack the top five of the most tornado-prone counties in America.
These are the 10 Deadliest Tornadoes to Have Struck Texas Since 1900
Tornadoes are nothing new to us in East Texas or throughout the state of Texas. Being on the bottom end of Tornado Alley means we've seen some powerful tornadoes strike in our state.
The Best Hidden Gems in Texas