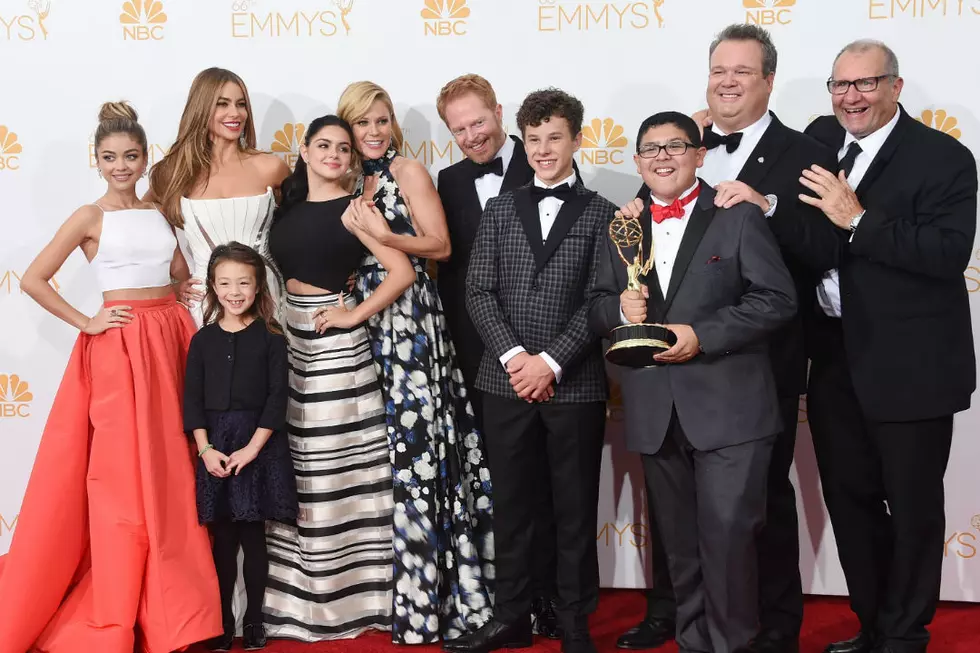 'Modern Family' Casts TV's First Transgender Child Actor
Jason Merritt, Getty Images
Modern Family is making good on its title's promise of progressivism — a forthcoming episode will include television's very first openly transgender child actor.
The ABC comedy, now in its eighth season, has cast an eight-year-old named Jackson Millarker to appear in Wednesday night's "A Stereotypical Day," according to NewNowNext. The story will follow the show's gay couple Cam (Eric Stonestreet) and Mitchell (Jesse Tyler Ferguson) as they coordinate a playdate between their daughter, Lily (Aubrey Anderson-Emmons) and Millarker's Tom, whose character is also transgender.
At first, Cam and Mitch take pride in having raised a daughter who is so open-minded and readily inclusive, but the day takes a nosedive when Lily says something offensive to Tom. Rather than flip out,  Cam and Mitch try to use the insult as a catalyst to conversation about the transgender community.
Ryan Case, who directed the episode, welcomed Millarker to set with an an encouraging Instagram image and caption that served as rightful reminder that, in spite of labels, Millarker's just a kid.
"This is Jackson Millarker. He's 8 years old, from Atlanta, and just happens to be transgender...he's wonderful. One of the many reasons I love being a part of this show," she wrote to praise from some followers.
"Awesome! So glad we are finally getting to a place where young ones are feeling safe enough to be vocal and express themselves how they choose to," one wrote. Another noted: "You are beautiful Jackson! <3"
See the Most Striking Looks From the 2016 Emmys Red Carpet: