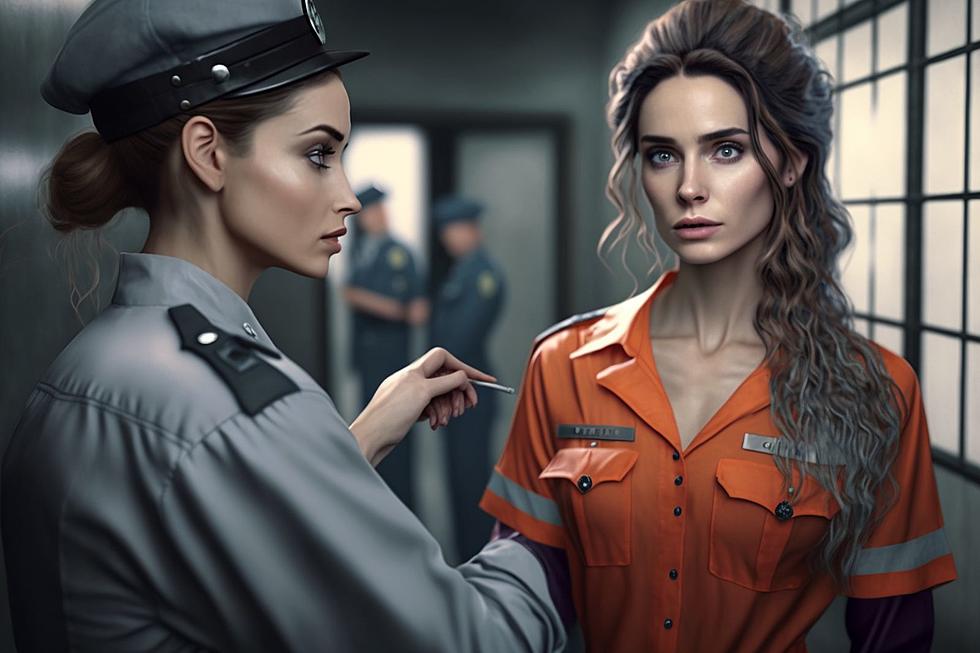 POV: You're Getting Strip Searched in a Texas Women's Prison
Midjourney AI/Canva
Strip Searching: Dehumanizing or Justified?
None of us wants to get locked up, that's a given, but sometimes the media can romanticize the whole idea of prison in general.
The woman in the video at the bottom of this article re-enacts the process of strip searches in a texas women's prison.  In her tweet, she describes the process as stressful and dehumanizing and induces fear and shame.

Is it tho?
After watching her video, I'm a little on the fence myself.  I guess it depends on what kind of person you are.  Seventy-five per cent of this video is the guard telling the inmate they stink.  Ok, so what I'm in prison. Am I going to get passed over for that big promotion because of my smell?  Good, I'm glad I smell. Everybody stay away from me.

Hurry hurry hurry 
About twenty per cent of this video is the guard telling the prisoner to hurry.  Once again, that's not something that gets under my skin.  If you played team sports growing up, you're used to a coach yelling at you to hurry up on the daily.  Once again, doesn't seem that bad.
Squat and Cough
So the part where you have to squat and cough is the worst part.  It does seem dehumanizing, but is there a better way to check and see if contraband is getting smuggled in?  X-ray machines maybe?  Probably not good for you to get x-rayed every single day of your life.
Texoma's Most Wanted Fugitives of the Week February 10, 2023
Texoma's Most Wanted Fugitives of the Week February 6, 2023
Texoma's Most Wanted Fugitives of the Week January 20, 2023