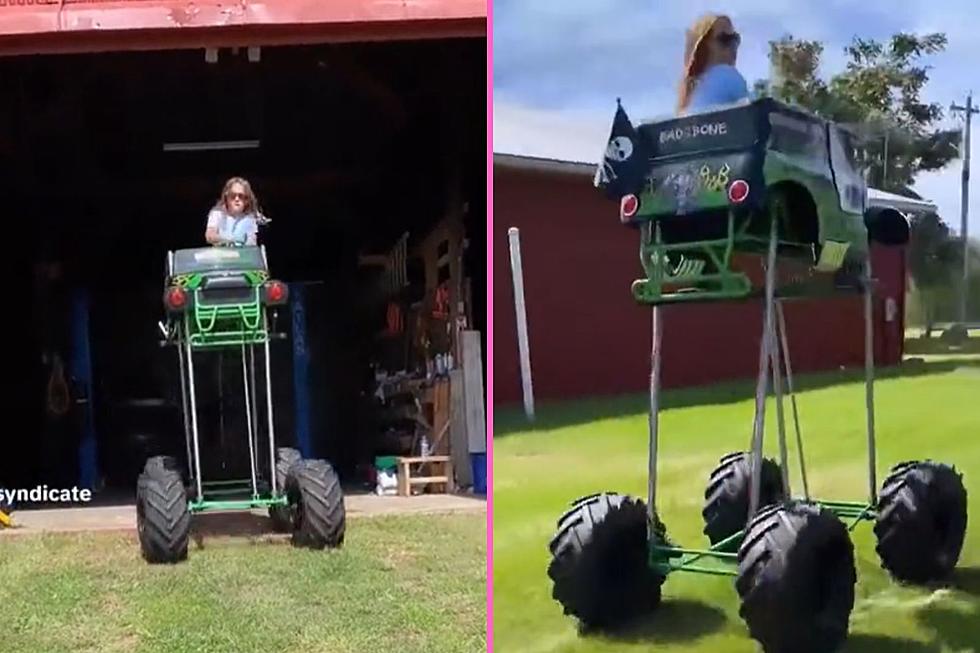 Small But Mighty: Texas Girl's Mini Monster Truck
Twitter/Canva
Move over, big rigs, there's a new monster truck in town, and it's tiny but mighty.
This Texas girl and her mini monster truck are taking the internet by storm.
Even if you've never been to a monster truck show, you've probably heard of the two most famous trucks, Big Foot and Grave Digger. If not, here's a couple of Tweets to catch you up.
They see me rollin'
The girl in the video below has a mini Grave Digger and she's driving the heck out of that machine. Look how tall it is!
Balancing act
How does it not tip over?  She's hauling butt, running over corn, and giving a thumbs up... this girl rules!
So cool
I remember thinking I was the coolest kid on the block one summer when I got my hand on a go-kart. Imagine rolling up to your te party in this thing! Instant street cred.
Check ou the video for yourself below.
Top Ten Trashiest Towns in Texas
Time to take out the trash or show off the trash of Texas. Check out the top ten below.
(All crime statistics were pulled from
www.neighborhoodscout.com
based on each individual town. See editor's note for Lufkin, Texas.)
10 Must-Try Food Stops, From Houston, TX to Dallas, TX
The Best Hidden Gems in Texas