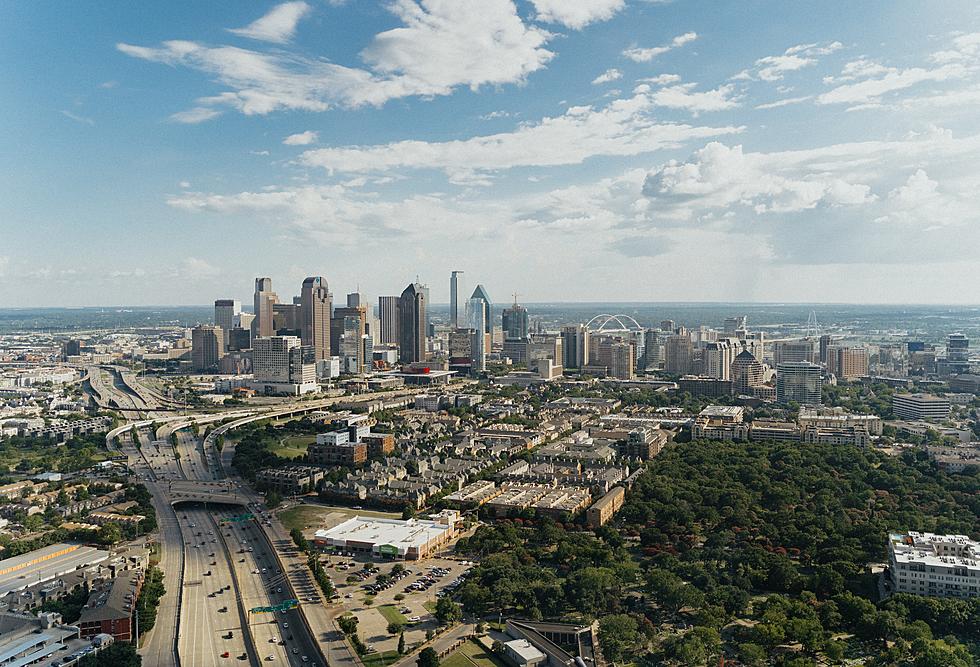 Time-Lapse Map Shows Just How Much Dallas-Fort Worth Has Grown in 30 Years
Photo by Erin Hervey on Unsplash
My how DFW has grown over the last three decades.
I'm in the Dallas-Fort Worth area usually about once every month or two. And it seems like every time I make the trip down there it's grown a little more since the last time I was in that neck of the woods.
I remember when my sister lived in Denton in the late 80s, it was kind of detached from the Metroplex. Not so much anymore. These days, there's not an inch of countryside on I-35 between there and Dallas.
Or how about the Frisco area? My mother lived in Little Elm back in the early 2000s. Over the course of 20 years, it has gone from being a little country town to yet another zip code within the monolith that is the Metroplex.
And it doesn't appear that DFW isn't going to stop growing any time soon. While all of that growth is good for business, it's bad for those who have to endure the heat.
As WFAA meteorologist Pete Delkus pointed out on X (formerly Twitter), the growth contributes to a larger Urban Heat Island, which can cause temperatures to be up 5° hotter than rural areas during the day and 22° hotter during the night.
Man, I'm glad I live in the sticks.
5 Texas Myths That Aren't Really Myths
Sure, texas isn't short on folklore. But there are many things people from outside Texas believe are myths, but are actually true.
10 Must-Try Food Stops, From Houston, TX to Dallas, TX
Top 12 Best Growing Texas Cities With Stable Housing Markets
A recent study has revealed that Texas dominates the list of top 20 U.S. cities with the best housing markets for growth and stability, with 12 of these cities located in the state.