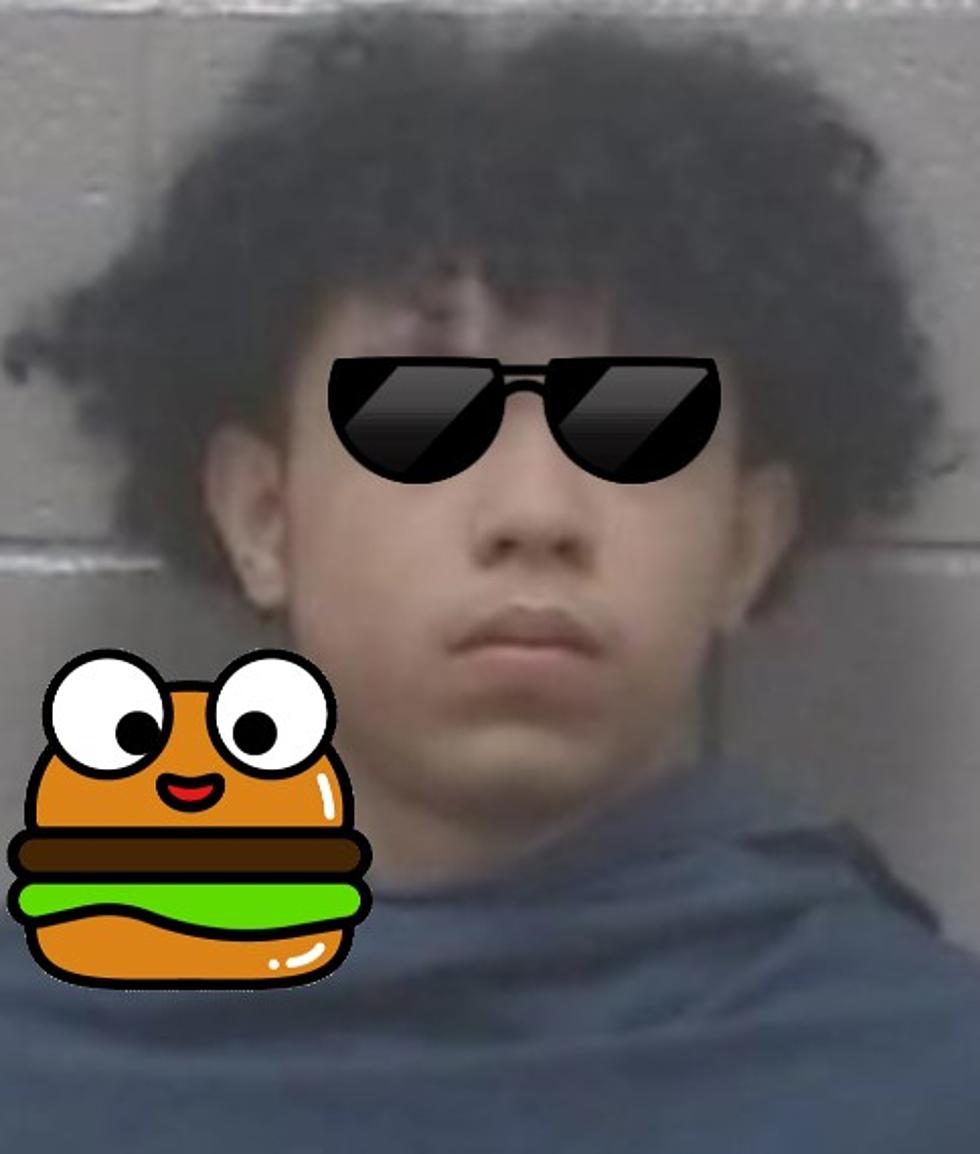 Wichita Falls Teen May Have the Biggest Balls After Getting Arrested at Whataburger
Mugshot Courtesy of Wichita County Jail
Look, I think this kid knew he was getting arrested regardless. Might as well have some fun while doing it?
Not sure if this was a wake and bake scenario or if this was a long night. It looks like 17-year-old Donovan Meadows went on an early morning Whataburger run. Munchies and Whataburger always hits the spot. Looks like for Donovan a Wichita Falls police officer was also in the drive thru.
Here is where things get a little weird in my opinion. Apparently the Wichita Falls police officer got out of his vehicle to walk to the drive thru menu. They wanted  to "check the calorie count of a Honey Butter Chicken Biscuit" because the lobby was closed.

Not sure why they couldn't wait til it was their turn in the drive thru to check calories? My guess is because this is the Whataburger on Central Freeway and that location I believe has the drive thru where you can't get out once you're in it? The one off of Fairway here in Wichita Falls I know for a fact is like this.
Well apparently this officer detected the smell of marijuana coming from Donovan's vehicle. The officer pulled over the vehicle after they exited the drive thru. Once pulled over, Donovan was apparently given a simple question, how much marijuana is in the vehicle. Donovan could have done a few options here. Lie, tell the truth, or be a legend. Donovan allegedly said "this much" holding up a still lit joint.

Well honesty is the best policy my parents always said. The joint did test positive for marijuana. During a search of the vehicle a gun was also found that Donovan said was his sisters. He was arrested and charged with possession of marijuana less than 2 ounces and unlawful possession of a firearm. His bonds total $2,500.

I normally don't comment on people getting arrested for a little bit of weed in Wichita Falls, but this one was too good not to share.
Most Popular Wichita Falls Photos on Getty Images
What happens when you search Wichita Falls on one of the biggest professional photo sites online? Here are the top results and some of these you may not even know about.
Dallas Cowboys Photos from Wichita Falls Training Camp
Wichita Falls was once the official training camp home for the Dallas Cowboys for three seasons. Let's take a look back at this time in Dallas Cowboys history.
Photo descriptions provided by Getty Images.