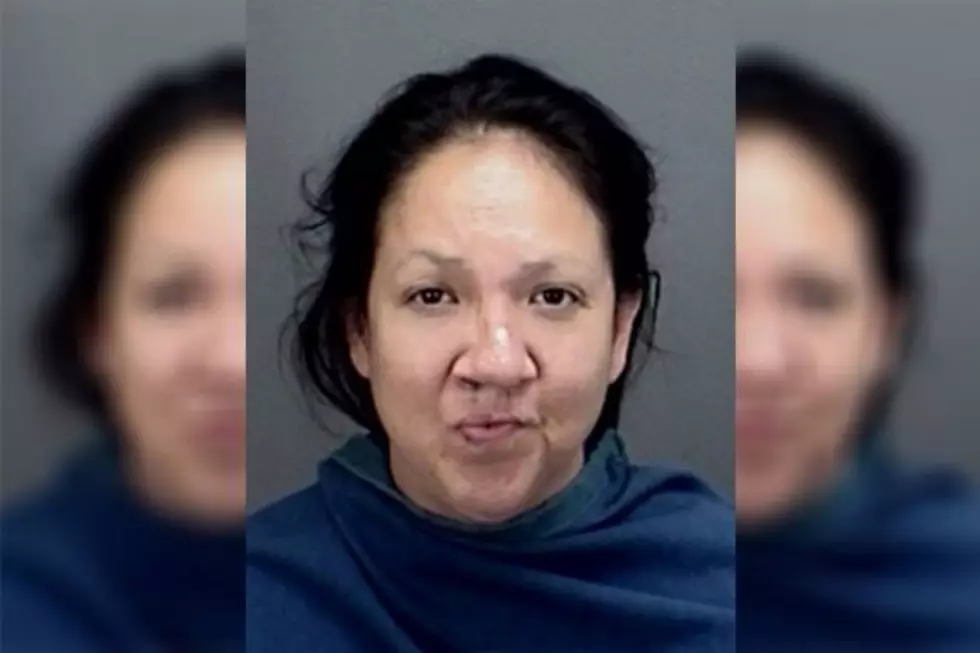 Wichita Falls Woman Snaps After Her Boyfriend Compares Her to His Wife
Photo Courtesy of Wichita Falls Police Department
This relationship probably wasn't going to work out anyway. The guy was still married. 
Annithria Chandler was ready for her audition for the TV show 'Snapped'. This past Tuesday, Wichita Falls police were dispatched to the 2100 block of Tilden Street. At 6:30 in the morning, Annithria got into an altercation with her boyfriend. The two had been dating for about two and a half years and this guy had been living with her for a little over a month.
The guy was helping pay her rent, but I guess Chandler still wanted more. Apparently he is still married and this started a huge fight. TRN reports that during the fight, the guy compared Chandler to his wife. Oh hell no! That is when Chandler allegedly grabbed a knife, cut the victim on his leg and the mattress he was lying on. He then ran outside to get away.
Wichita Falls police did see a scratch on his leg, but it was not very deep. It was bleeding and they estimated it did happen recently. Officers did find the mattress had a cut in it with a steak knife pulled out in the kitchen. The victim said that was the knife Chandler used on him.
Chandler does admit to using a knife, but only to stab the mattress. She says the knife did not touch her 'boyfriend'. A records check revealed Chandler had been arrested for assault family violence against the same man on Jan. 6.
Annithria Chandler is charged with aggravated assault family violence. She was out of Wichita County Jail Wednesday afternoon on $20,000 bail.
BONUS: Texoma's Most Wanted Fugitives of the Week