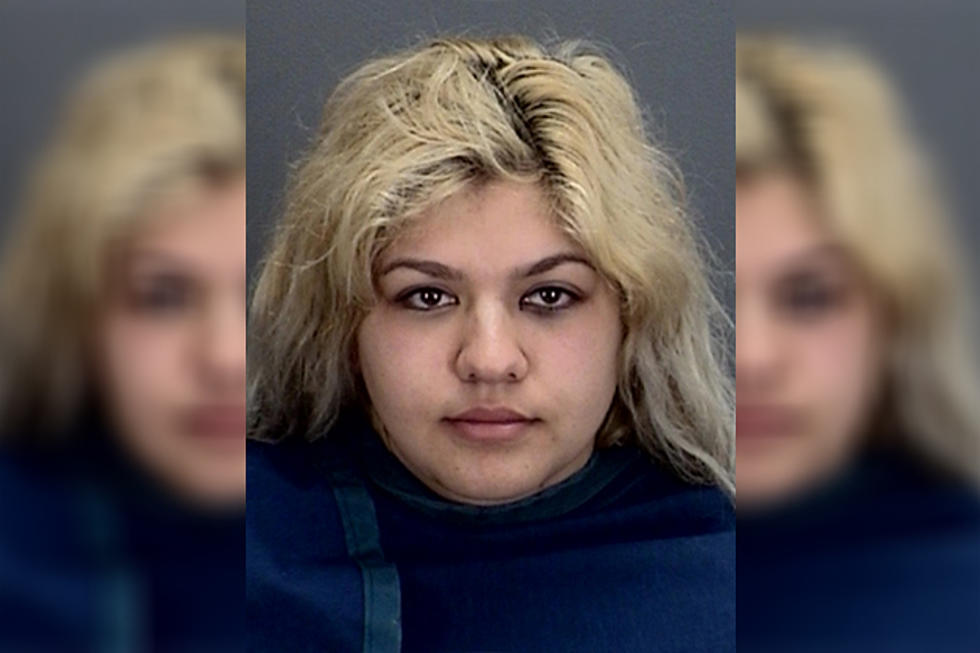 Woman Slapped With Multiple Charges After Biting Wichita Falls Police Officer
WFPD
Things went from bad to worse for one woman after a recent traffic stop.
On Monday (3/13) at around 5:15pm, a Game Warden conducted a traffic stop in the 1500 block of Singleton.
After investigation, the Game Warden placed 25-year-old Hazel Walden under arrest. While in the Warden's pickup, Walden became combative and started banging her head against the side window.
Wichita Falls Police Officers who were dispatched to the scene to assist in the arrest intervened due to the suspect's behavior. The officers moved Walden to a police unit designed for prisoner transport, where she once again started banging her head against the side door as well as the center partition glass. The officers were able to get her under control and fasten the seatbelt. While transporting Walden to jail, she started screaming and kicking the partition glass.
The transporting officer ultimately had to pull over and call for another officer to bring leg restraints. The officers were able to get her restrained, but not before she bit one of them. She continued to resist after arriving at the jail and had to be restrained by jail staff.
Walden was charged with Assault on a Public Servant, Resisting Arrest, Driving While License Invalid and Driving While Intoxicated with a Child Under 15.
BONUS: Texoma's Most Wanted Fugitives of the Week