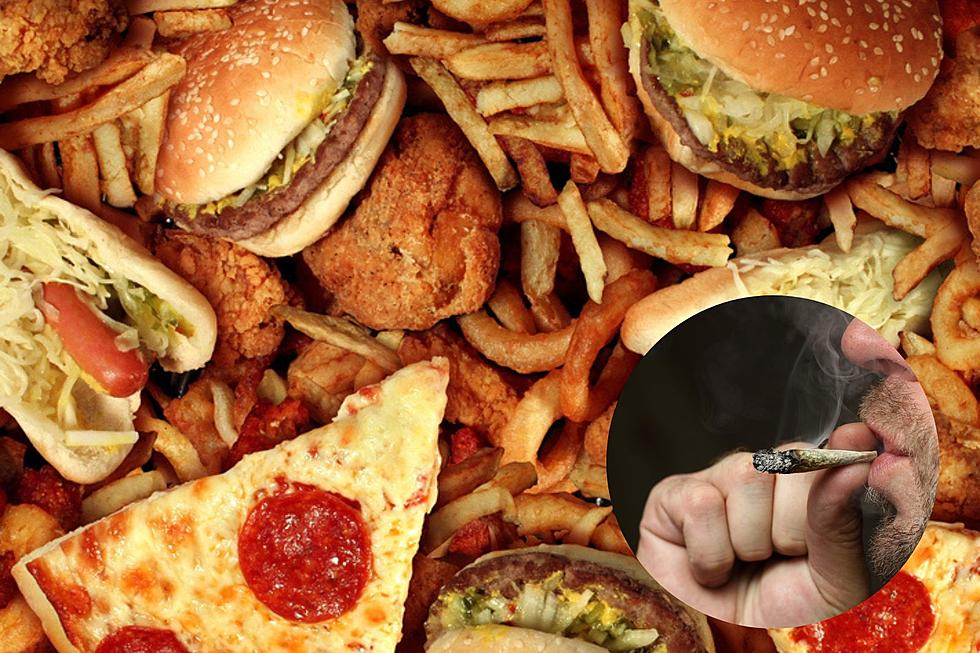 10 Places to Munch Out on 420 in Wichita Falls
Cabezonication/Getty Stock
If you're reading this, there's a pretty good chance you're going to be very hungry at some point today.
And let's go ahead and address the elephant in the room right now. While many of the states that surround us have legalized or are in the process of legalizing recreational marijuana, Texas is not one of them. So, partake at your own risk.
With that being said, there are a whole lotta stoners in the Lone Star State. And today is their day.
If you fall into that category, you've probably already sparked up with your morning coffee for a little "wake and bake" action. Or maybe you're more of an edible type and had a magic brownie for breakfast.
Whatever the case may be, you're gonna have a case of the mad munchies before too much longer.
And that's where this list comes in.
We have a lot of really good restaurants here in Wichita Falls and the surrounding area and sometimes it can be hard to choose where to eat, especially when they all sound good. So, I figured I would put in the work and present 10 of my favorite places to grub out.
As always, be sure to have a designated driver if you're planning on heading out for a good old-fashioned munchfest.
10 Places to Munch Out on 420 in Wichita Falls
Parkway Grill
Casa Manana
Don Jose
Stone Oven Pizza
Progress Pizza
Deli Planet
Willie's Place
Scott's Drive-In
Gidget's Sandwich Shack
Fas-Pac
Wichita Falls Needs These 8 Fast Food Places
Make the Trip to These 10 Small Town Texoma Restaurants
There's plenty of great eating places here in Texoma. And no, you don't have to drive far to find some good grubbing if you live here in Wichita Falls, but it's totally worth it if you decide to hit the highway in search of good food. Who knows, you just might find a new favorite in one of the small towns of North Texas and Southern Oklahoma.