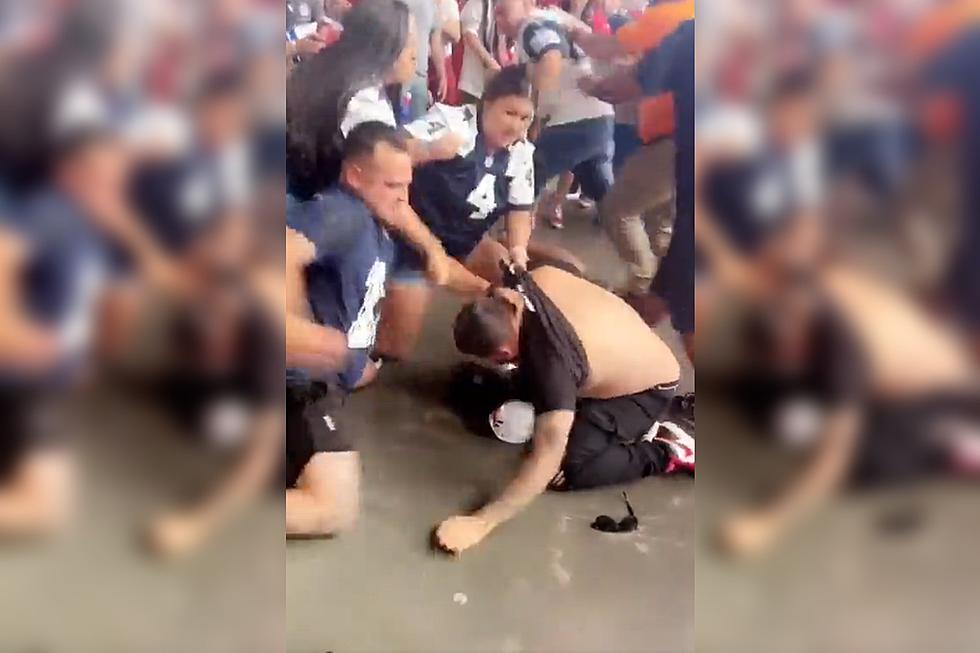 Not Shocking – Cowboys and Cardinals Fans Brawl at Sunday's Game
X: itsallphoenix
Here's some not-so-shocking news for the day. 
For the second week in a row, Cowboys fans are providing a little viral entertainment for the world to enjoy. Because if there's one thing I've learned in my years as a content creator it's that people love to watch other people fight. 
And I'm not just talking about professional fighters either. It seems most folks are just fine watching a couple of good ol' boys (or girls) duke it out in public. 
I'll admit to being dragged down that rabbit hole more than a time or two. In fact, if I were to sit down and calculate all the hours I've spent watching videos on the internet, fight videos would probably account for the majority of the time I've spent mindlessly staring at my phone. 
And here I go again. 
The latest viral scrap comes to us from the Valley of the Sun, where the Cowboys took a whooping from the Cardinals on Sunday. And while the Cowboys didn't have much fight in them on Sunday, at least the fans did. 
So, sit back and enjoy the latest example of how NOT to handle it when our team takes an "L."
Top Ten Trashiest Towns in Texas
Time to take out the trash or show off the trash of Texas. Check out the top ten below.
(All crime statistics were pulled from
www.neighborhoodscout.com
based on each individual town. See editor's note for Lufkin, Texas.)
List of Gangs That Operate in Texas
Here is a look at some of the most common gang or criminal organizations that are known to be in the state of Texas.
Texas' Top 10 Most Expensive High School Football Stadiums in '23
There's a reason every good high school football movie is based in Texas. Here in the Lone Star State Friday nights are revered and our young men in football pads exalted to legends in their hometowns.