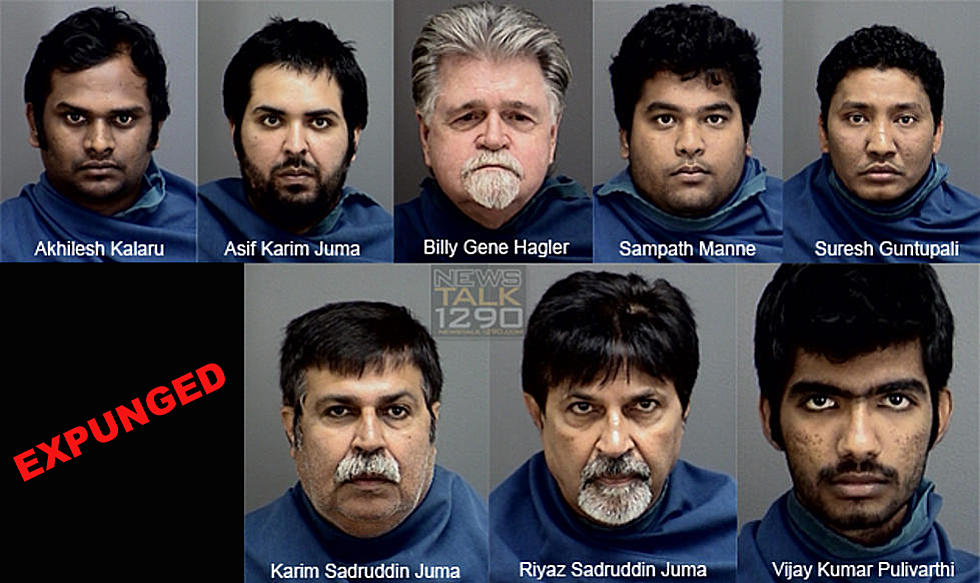 Drug Raids Lead to Multiple Arrests in Wichita Falls
Wichita County Sheriff's Office
A joint raid on several local convenience stores and a local 'specialty' store has put nine individuals behind bars and more arrests may be pending.
The raids took place late yesterday morning and into the early afternoon.  The operation was conducted by the District Attorney's Drug Enforcement Division with the assistance of officers from the Wichita County Sheriff's Office, DPS Criminal Investigations Division, and the Criminal Investigations Division of the Texas Comptroller's Office.
According to Wichita County DA Maureen Shelton:
The search warrants were part of an investigation by the District Attorney's Drug Enforcement Division into K2 in Wichita Falls, which utilized surveillance and undercover techniques.  The investigation led to 16 different deliveries of K2 at 6 different businesses, all in Wichita Falls.   Five of the businesses were owned by two brothers.  The six businesses where the search warrants were executed were:

401 MLK Blvd. (Zoom In Food Store #2); 2306 5th St.  (Zoom In Food Store #1); 1408 Scott St.  (Shop and Go Food Store); 1431 32nd St. (Shop and Go); 1723 5th Street (Shop and Go #3); 2414A 10th St. (High Flyer Specialty Store)

Evidentiary search warrants were also executed at 2908 Baltimore and 3218 Seymour Road #23G after the investigation revealed these locations were associated with the persons selling K2.   Financial search warrants were issued closing and seizing the contents of 11 bank accounts connected to the investigation.
According to the Wichita County Sheriff's inmate roster, those arrested were 36 year-old Suresh Guntupalli, 56-year-old Riyaz Juma, 28-year-old Asif Juma, 22-year-old Sampath Manne, 25-year-old Akhilesh Kalaru, 55-year-old Karim Sadruddin Juma, 22-year-old Vijay Kumar Pulivarthi, 68-year-old Billy Gene Hagler, and 24-year-old [Expunged].
All are facing charges of possession and distribution of synthetic cannabinoid or 'K2'.  No bond amounts have been set for any of the subjects as of noon Thursday.